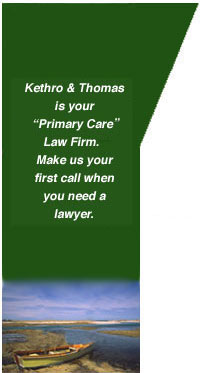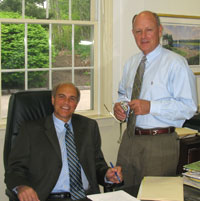 Gary Thomas & Don Kethro

Some of our legal services

Real Estate & Mortgage Financing

Civil Litigation

Estate Planning & Administration

General Business Law

Domestic Relations


Kethro and Thomas, PC is the premier "Primary Care" Law Firm in Southeastern Massachusetts. For hundreds of our business and personal clients, Kethro and Thomas, PC is the first call that they make when they need a lawyer from time to time, whether it's to help with the purchase of a home, the sale of a business, the breakdown of a marriage, the death of a family member, the resolution of a business dispute, or the vindication of a personal or property right.

We, Donald G. Kethro and Gary D. Thomas, have built our successful law practice on our personal service, hard work, and sound and ethical legal judgment. We have been in partnership, together with our key administrators, Mimi Cadogan and Jean Loud, for some 22 years serving the legal needs of countless small businesses and families throughout Southeastern Massachusetts. Our business comes almost exclusively by way of referral from our loyal cadre of satisfied clients, whose trust we have earned and whose business we appreciate.

Our extensive legal experience, our zealous work ethic, our diverse legal skills, our unwavering commitment to our clients, and our knowledgeable and conscientious staff make us uniquely qualified to handle our clients' cases personally and in-house. For those occasional matters outside our areas of expertise, we provide our clients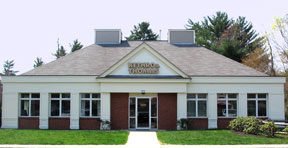 with a personal referral service to colleagues and legal specialists across the Commonwealth of Massachusetts and in other states. Most importantly, we are committed to helping our clients resolve legal matters effectively, efficiently and in a cost sensitive manner.
If personal, reputable, and confidential service is important to you, we look forward to the opportunity to be of service. Our initial consultation is always free of charge.